Bathroom Refurbishment Lisburn.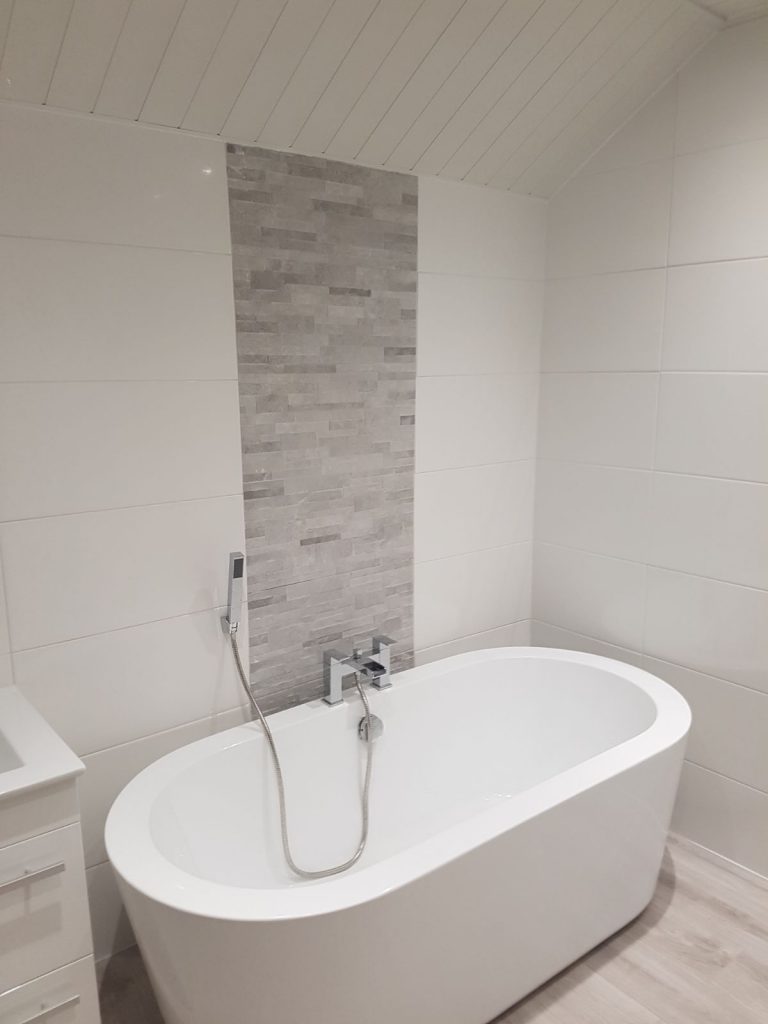 Our latest bathroom refurbishment completed in Lisburn this week. Total transformation with a modern freestanding bath with stylish textured decorative tiles in the new wetroom style shower area. Clean white tiles for rest of room. Luxury waterproof Pergo click vinyl for flooring with new slimline toilet and chrome radiator. New ceiling with LED spotlights to finish off.
Modern, fresh and a great new makeover to the home.